Studying @ Dell Technologies.
3. November 2019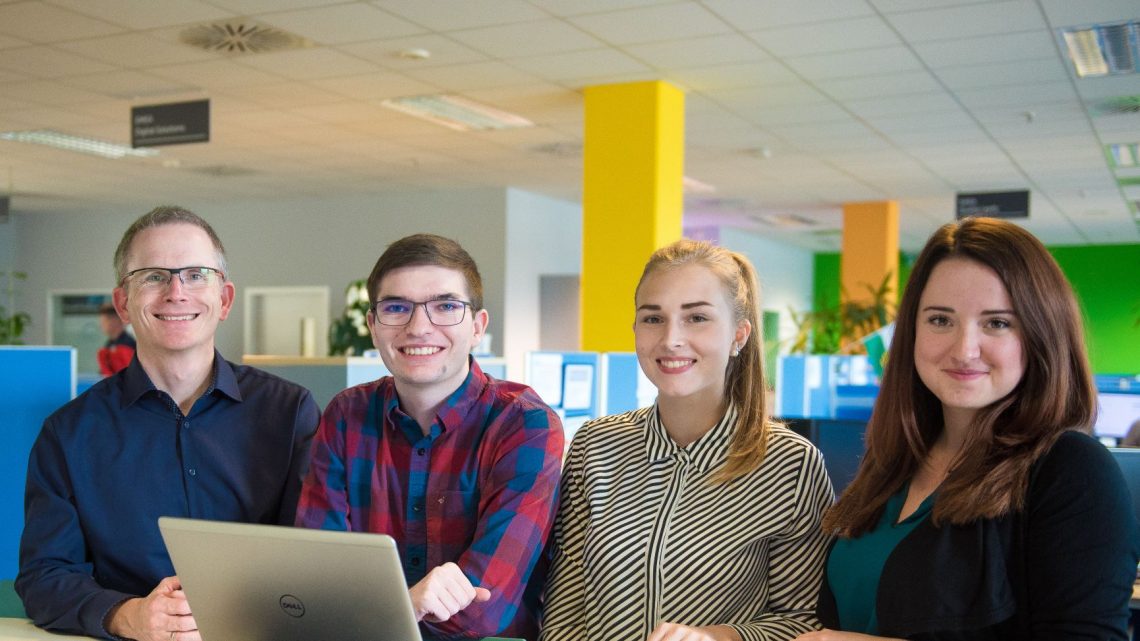 Studying at Dell Technologies.
Bachelor of Arts in Business Administration. Six semesters of study. 180 credit points according to ECTS. After three months of theory at the dual university, the newly acquired knowledge is applied in practice at Dell Technologies. An ingenious combination of theory and practice.
An attractive study fee, no university fees, small seminar groups, a familiar study environment at our dual university in Gera (DHGE), to be part of the Dell Technologies team from the first day of the study program and to be able to actively work on your own successful career start in our exciting industry.
These were the main reasons for our new dual students Nadine Buda and Adrian Humenda to joinDell Technologies.
We are looking forward to an exciting journey together with you. Welcome to Dell Technologies.
Photo (from right):
Denise Lauberbach (Senior Analyst Talent Acquisition), Nadine Buda, Adrian Humenda and Steffen Peter (Head Apprentices Education)
#Iwork4Dell #StudyatDell #DualUniversity #Dell #Graduates4Dell #BachelorofArts