NATIONAL APPRENTICESHIP WEEK 2020 @ Dell Technologies #Iwork4Dell
14. November 2019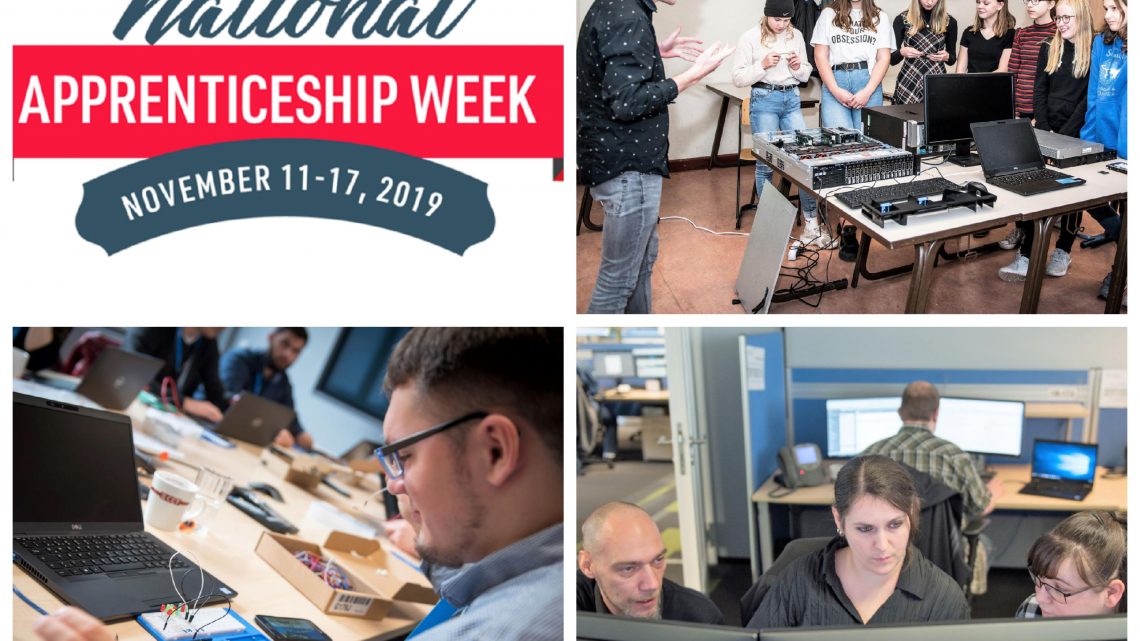 NATIONAL APPRENTICESHIP WEEK 2020 @ Dell Technologies #Iwork4Dell
As an active and powerful member of the global Dell Technologies family, we are honored to actively participate in the US National Apprenticeship Week 2020.
We are proud that we can make an important contribution to providing Dell Technologies with IT specialists through our successful apprenticeship program as IT specialist for system integration, our dual Bachelor of Arts study in Business Administration and our "START" program for career changers. I am convinced that we will also be able to create another additional benefit.
We are showing students, schoolchildren and other career starters that there is a realistic chance of professional success based on quality vocational training.
Do something, be active, learn – with Dell Technologies a recipe for professional success.
#Iwork4Dell #NAW2020 #Aprenticeship #StudyatDell #DellTechnologies
Pictures:
Some of our actions and workshops on NAW 2020:Dell Technologies in school (Hans Dietrich Genscher high school Halle/ Saale), Dual vocational training as IT specialist, START program for career changers