STEM Research – Results
3. Juni 2020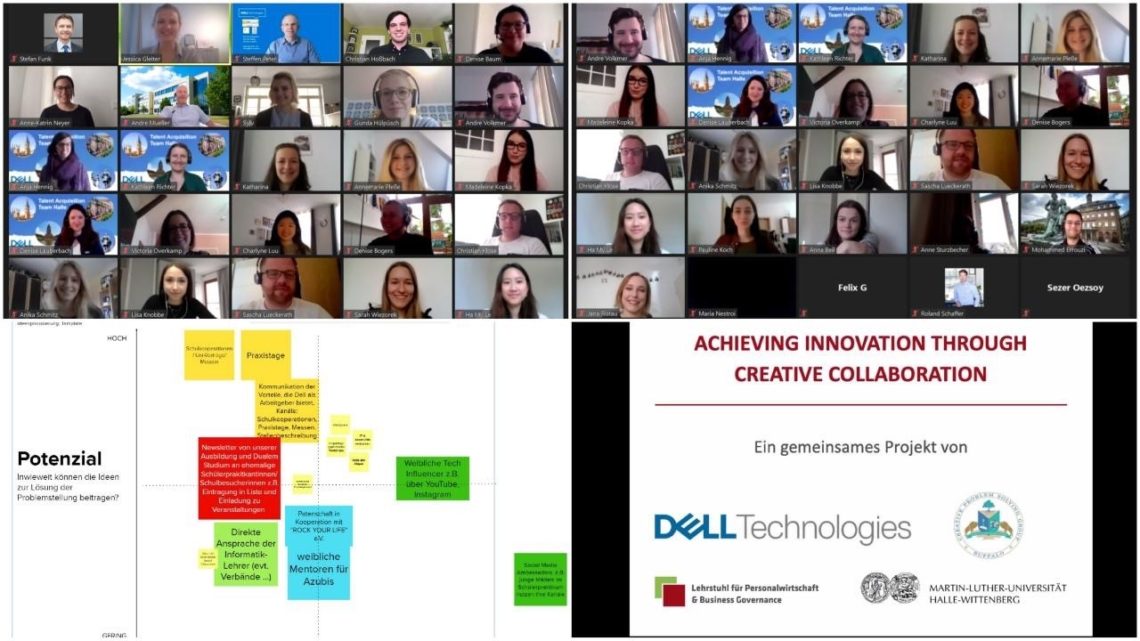 Over twenty students (Master Human Resources Management), seventeen junior executives from Dell Technologies (Dell`s 17), one professor, one PhD candidate, a team from Talent Acquisition and Dell Technologies Managers(ISG Support Services EMEA).
Our common goal: 50% women in our teams, 40% women in Dell Technologies management, by 2030.
The motto: Do the right things, right from the start.
More of the same will not lead to success.
We need new approaches.
And it works. New solutions. Creative and developed from within the target group. What is the next step? Development of prototypes and subsequent implementation.
I'll tell you a secret: We have started the implementation of the first action today: We call it "Embedded Influencers".
#Iwork4Dell #STEM #WIA #thinkoutsidethebox #DellTechnologies #womeninbiz
Author: #SteffenPeterMBA